Lake Vilbig Classifieds
Services Recommended By Vilbig Neighbors
Air Conditioning
BBQ
Recommended by just about everyone on the lake
Tom Kressley's Famous Texolina Style BBQ
LAKE VILBIG BBQ
Beef brisket $40.00
Baby back pork ribs 1/$20 or 3/$50
Whole chicken $10
Smoked sausage 3-lbs $10
3 kinds of BBQ sauce $5
Grandma Kressley's cole slaw 5-lb tray $9
Call or e-mail you order to Tom Kressley at 214-336-6489 texbbq@verizon.net
Erosion Control, R-Rap, Sea Walls, Retaining Walls, & Wall Repair
Recommended by John Mikalik
Knight Erosion Control, R-Rap, Sea Walls, Retaining Walls, & Wall Repair
Contact Ron knight at 817-640-4443
Lawn Care
Recommended by Matt Shelley
For $40.00 Ryan will mow front & back yard, weed eat, and edge.
If interested, please contact Ryan Shelly
r_shelley16@yahoo.com
214-500-5104
Neighborhood Electrician
Recommended By Iris Dillon

Located on the Lake is an experienced Master Electrician for your needs. Contact Bob Skaer at bobskaer@tx.rr.com or cell 972-880-1432.
PC Repair
Recommended by Al Kohutek
Is your PC running slow? Neighborhood PC guy Rick Carter can get it back to running like new again. He is an A+ Certified Computer Technician and knows his stuff.
Rick Carter
1605 Rusdell
972-514-4348 (home)
972-639-4298 (cell)
carterrick@tx.rr.com
A+ Certified Computer Technician
http://www.linkedin.com/in/richardcartersr
Plumbing
Recommended by Al Kohutek
Adam is great neighborhood plumber!
Adam Arredondo 972-916-1261
Licence: M36870
Pool Service
Roofing
Tax Preparation and Bookkeeping Services
Recommended by Al Kohutek
Mark Grigsby - QuickBooks bookkeeping, setting up or incorporating your business, sales tax, payroll/payroll taxes and Texas Franchise tax.
Mark's e-mail address is mark_grigsby@verizon.net and his phone number is (972) 672-6494.
For Sale
Houses For Sale on Lake Vilbig (click here for listings)


Wanted
Found
Services
David Kern's Janitorial Services
DKA Janitorial has invested in building a full time work force that cleans for a livelihood, not for a part time interest or supplemental income.
Dependable, full-time work force
Our cleaners average over four years with DKA Janitorial
Longer experience translates into better, consistent cleaning for our customers
Full time cleaners are generally better paid, adding to stability and pride in their work
For more info go to http://www.dkajanitorial.com/
DKA Janitorial
1915 Peters Road, Suite 303
Irving, Texas 75061
Telephone (972) 438-5155
Fax (972) 438-5154
Recommended Links
Bass Tournament Finder SO MANY BASS TOURNAMENTS
SO LITTLE INFORMATION - UNTIL NOW !!!
http://www.basstournamentfinder.com/
Using Bass Tournament Finder, weekend anglers can see at a glance what's happening at their favorite lake on any date.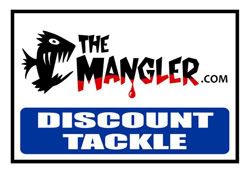 The Mangler online fishing tackle shop is a sponsor of the Vilbig Bass Club.
You can always count on discount prices on their fishing tackle, because you are buying your fishing lures direct. Take your time and shop around on their online tackle shop. They have all kinds of fishing lures for every kind of fisherman.
Mangler's website:
Village Tackle http://www.voptackle.com/servlet/Service

Village Tackle is committed to providing our customers total satisfaction. Every time. Guaranteed. email voptackle@gmail.com
Pond boss Bob Lusk, fisheries biologist/owner of Texoma Hatchery, near Whitesboro, Texas, has been in the private fisheries management business 22 year. He helps people design, build, stock and manage private lake. No project is too big, or too small for Bob to handle. Bob has consulted on lake projects all over the South and Southeast part of the country. Call or e-mail him today. (903)564-5372; pondboss@texoma.net